There are many ways you can benefit from professionally styled stock photos besides making everything look pretty!
I understand that if you're a blogger on a budget, it is very tempting to go just through Google's Image feed to find free photos.
But every second person already has access to those images and unless you want to be like everyone else, it is recommended that you stay unique to your brand and image.
What are styled stock photos?
Styled stock photos are professionally styled photos that cater to various niches such as business, parenting, travel, wellness and craft just to name a few.
They're usually batched into colors and come in different sizes to suit different purposes.
The prime objective of styled stock photos is to enhance many businesses' branding and image.
How can a business benefit from styled stock photos?
There are many ways! Let's look at the top 10 benefits starting with…
1) Social media posts
Styled stock photos are very useful not just to make your posts look more appealing but they are a great tool to strategize your social media marketing, making your posts more memorable and engaging.
According to a 2018 study by Social Media Examiner , 80% of marketers employ the use of images and videos to improve their social media strategy.
The study also found that people are more likely to remember 65% more of your content if it contains an image or a video clip compared to only remembering 10% without any visual assets.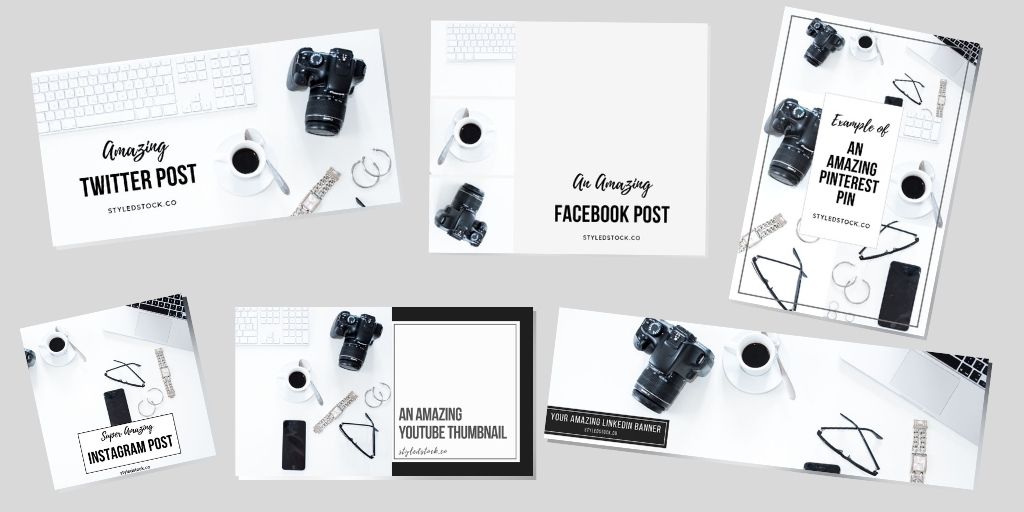 2) Presentations
Investing in styled stock photos has the capacity to help you produce beautiful and compelling slide or Powerpoint presentations.
Imagine using generic photos with people, poses and objects you've already seen a hundred times. Makes you want to cringe, doesn't it?
Styled stock photos allow you to create stunning slide presentations that will not just provide information but will also match your branding.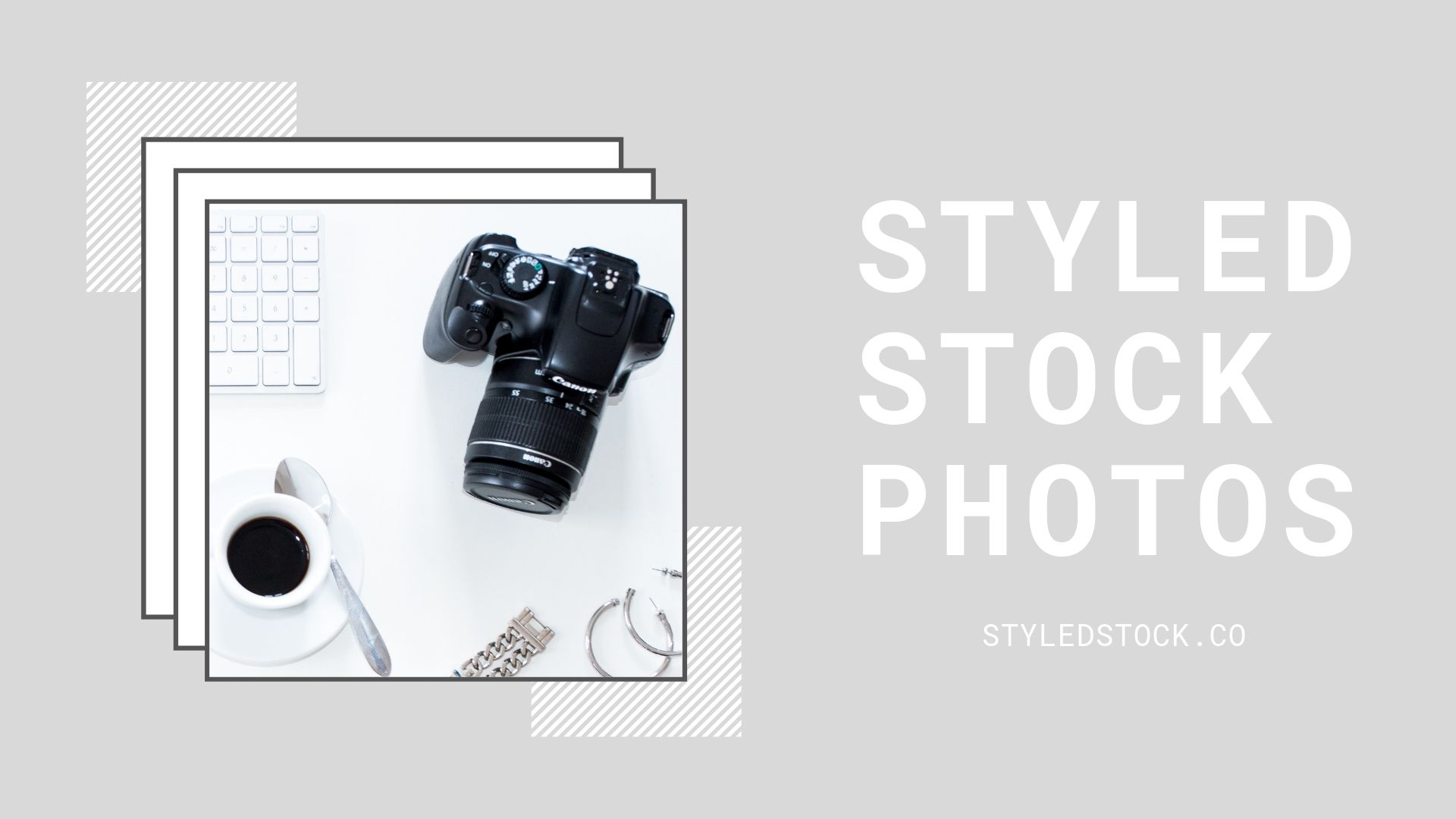 3) Website design
Styled stock photos are amazing to use as website headers and background photos. They make your website look more professional and consistent when it comes to themes, colours and elements.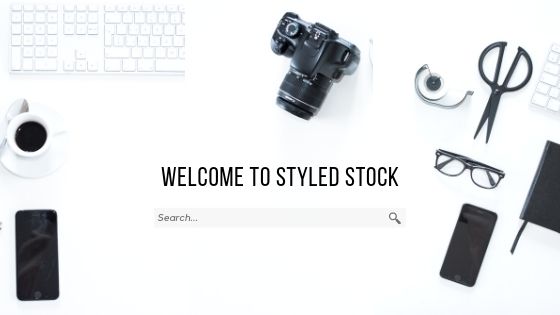 4) Blog post feature image
Let's not forget about your blog post's blog banner or feature image.
The first thing your readers will see is the feature image, then your blog post title.
This is why it is very important to capture your reader's attention from the get-go.
With or without text, styled stock photos are very important to use in conjunction with a knockout blog post.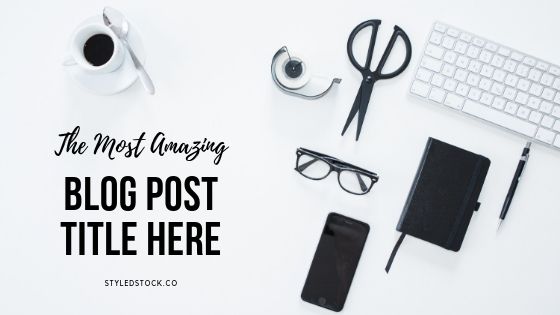 5) Email Header
You and I can both agree that plain text emails can be a bit drab, right?
It does not matter how juicy the content is but if there is no visual feast, the email might as well be an email from the bank or a lawyer.
Images are not off-limits when it comes to emails so by all means, use styled stock photos in them. You can start with your email header 😉

6) eBooks or Book covers
When you do decide sell your own products, digital or physical, then you can't get past styled stock photos to enhance the look of your eBook or book cover.
It is very difficult to find decent photos that will complement your content but that's a problem good images can solve.
If you purchase styled stock photos like the ones offered at StyledStock.co, it generally means that you can freely use them for commercial purposes like sell them or use them on a project for a client.
When you use free ones, it's very hard to know whether you can use them for commercial purposes.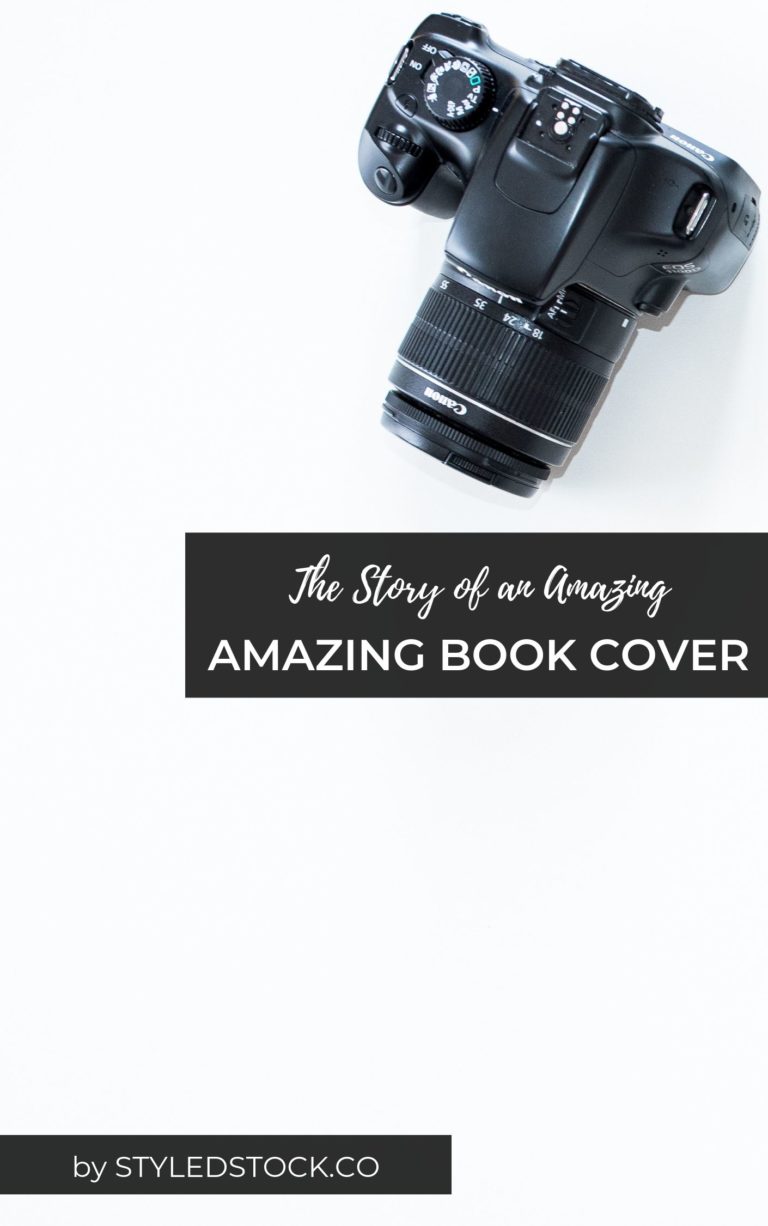 7) Promotional flyers
Sometimes, a personal touch is what it takes to get customers through the door.
Styled stock photos are great to use on flyers to make them stand out from all the others pinned to the community board.
Your flyers could be about your brand, your services or any sale your business may have.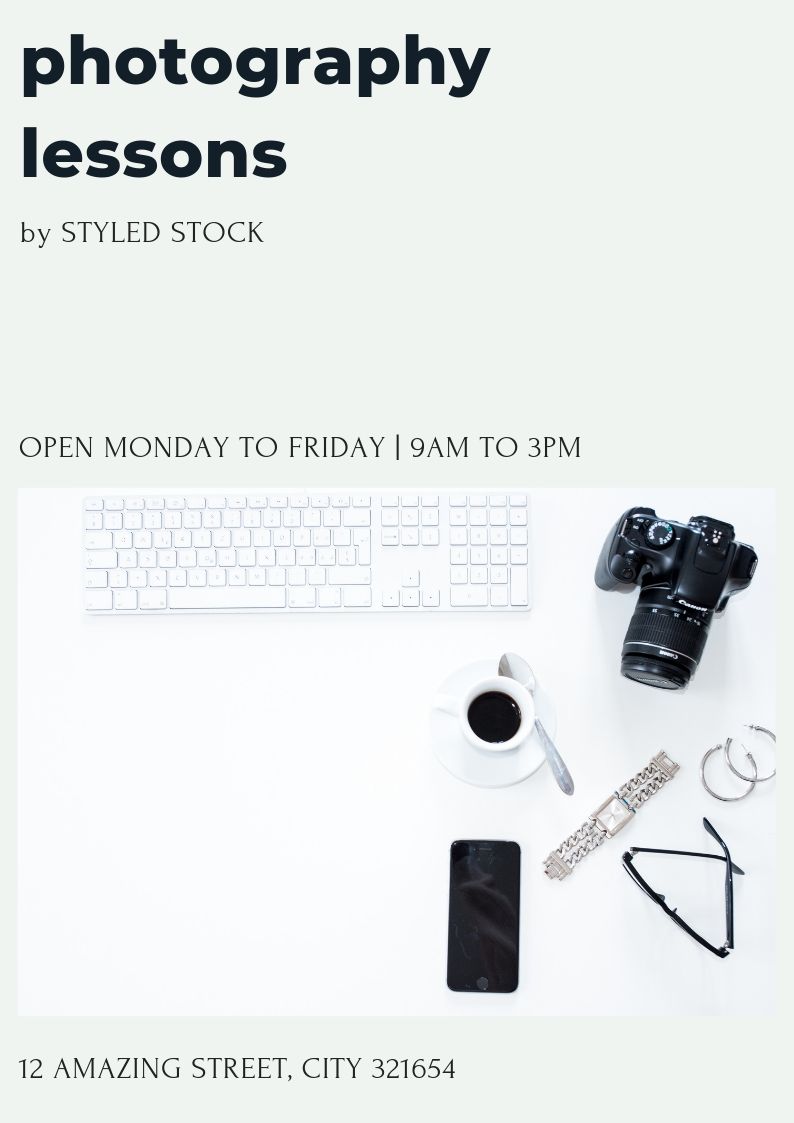 8) Business cards
Have more confidence in whipping out your business cards to give to potential clients.
Now you can design business cards with styled stock photos that are on-point with your brand.
9) Personal planner
Become a pro at time management and do it in style!
Use your stock photos to design your own planners where you can write down your to-do list and goals for you to smash.
Of course, if you're not a planner kind of person, you could always give out the planners as lead magnets for people to opt-in to your newsletter.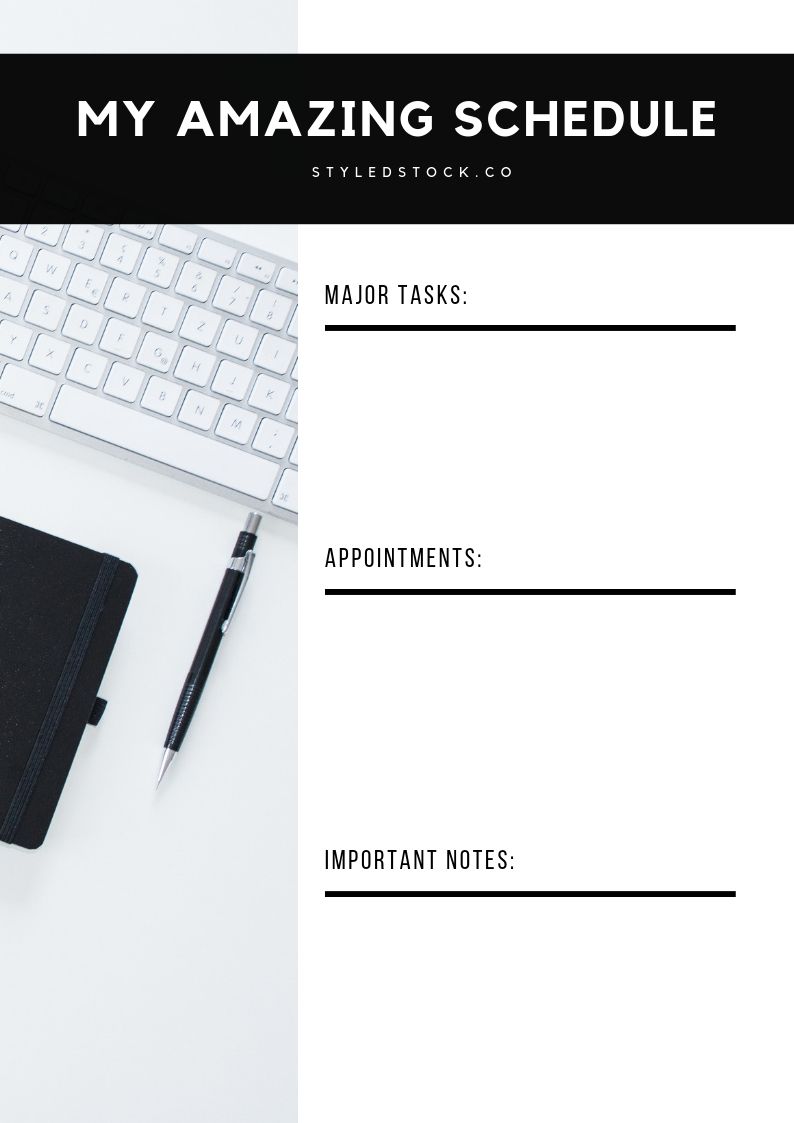 10) Media Kit
If you want to collaborate with brands and pitch your services, you would need to have a media kit.
A media kit is your chance to show them your credibility such as your skills, achievements and your social influence.
Media kits are like CVs but more gorgeous. So make yours gorgeous with styled stock photos.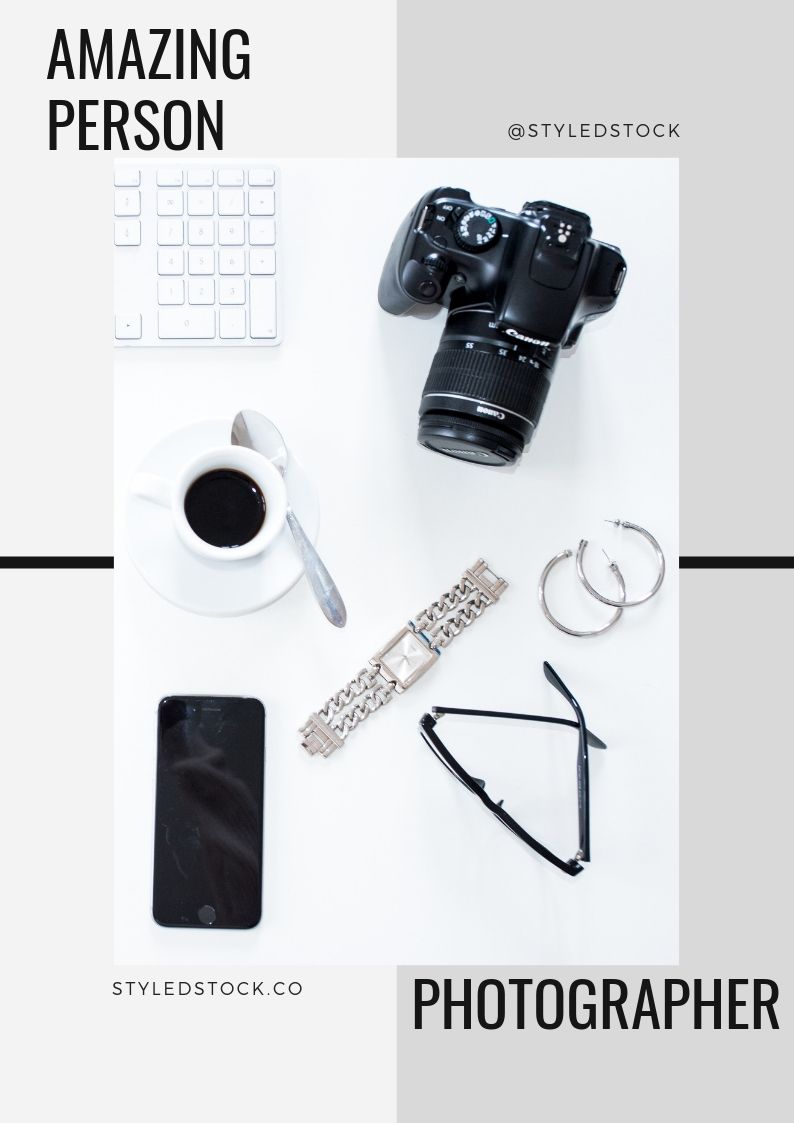 Conclusion
The sky's the limit when it comes to the many benefits of using styled stock photos!
Especially when it comes to your branding and image, this is a very worthwhile investment that you can make towards building your business and growing your social influence.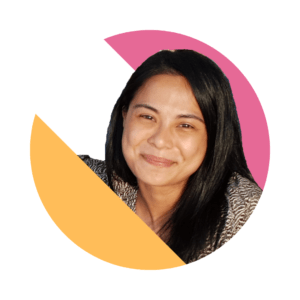 Corinne Rootsey from my jEARNey
My mission is to help people manage their personal finances better, improve their wellness and learn useful tips about blogging.
I live in Australia with my dear husband and our chocolate Labrador, Molly. In my spare time, I like to read, watch tennis, go to the beach and bake.