Do you ever browse through blogs and think, "wow, they've got some pretty cool feature images!"
How do you feel when you scroll through your Instagram feed and notice how perfectly consistent all the photos are?
If you're a beginner blogger or entrepreneur, you're probably wondering how you can do the same thing with your images and branding.
Except you have no creative bone in your body.
And using a tool like Photoshop can be expensive, a steep learning curve and you already have enough on your plate to deal with as an entrepreneur, let alone devote time to learning graphic design.
You could outsource the job but then that's another expense you really can't afford if you're only starting out and if you're on a budget.
Luckily, there are free graphic design tools for non-designers like yourself.
They are easy-to-use and the best bit? They're free of charge!
Using any of these free visual content creation tools will have you designing like a pro in minutes!
Why is visual content important in digital marketing?
The idea of digital marketing is so you can promote your brand, products and services to reach your target audience.
Hopefully, you have the right strategy to reach a lot of them so they buy your products and services.
Here are compelling statistics as to why you must focus on creating amazing visual content – whether on your blog or on social media or both.
– 32% of marketers say visual images are the most important form of content for their businesses. (HubSpot, 2018)
– 51% of B2B marketers prioritize creating visual assets as part of their content marketing strategy. (HubSpot, 2019)
– 45% of B2C marketers believe visual content is their most important type of content. (Content Marketing Institute, 2017)
– Visual assets are the single biggest content contributor when it came to social media in 2017. (Ofcom, 2017)
– Studies show that people have the ability to recall 65% of the visual content that they see almost three days later. (HubSpot, 2017)
As you can see, this is why you have to create visual content that is both appealing and cohesive.
Let's also not forget that your images need to be memorable so people able to remember your brand down the track.
And you know what? The following free graphic design tools can help you achieve this!
What are the benefits of using free graphic design tools?
Firstly, you have an opportunity to test-drive the product before committing to it.
One graphic design tool's interface may be more suitable to you than the other.
It's also worth noting that although many of the tools outlined below have free plans, they give you the option to upgrade to paid plans with more features.
But if you're just after the basics, then the free version is fine.
While we're on the topic of "free", that's another benefit you will get out of using free graphic design resources if you're a non-designer.
You will save heaps of money on unnecessary features you won't even use.
Especially if you're a beginner entrepreneur on a budget, you can't really afford to be throwing money around on things you don't need.
Many of the free graphic design tools on the list also come with free stock photos you can use for personal and commercial projects.
Last but not the least, these tools are incredibly easy to use. As a budding entrepreneur with lots to learn already, you'd want something that you can learn in no time at all.
And guess what? You've come to the right place.
What are the cons of using free graphic design tools?
Well, there's really not much I can say about this.
I must mention though that some of them are a little clunky, have limited features and some have ads on them.
But if you're trying to save money, these things should be negligible.
Free Graphic Design Tools for Non-Designers and Beginner Entrepreneurs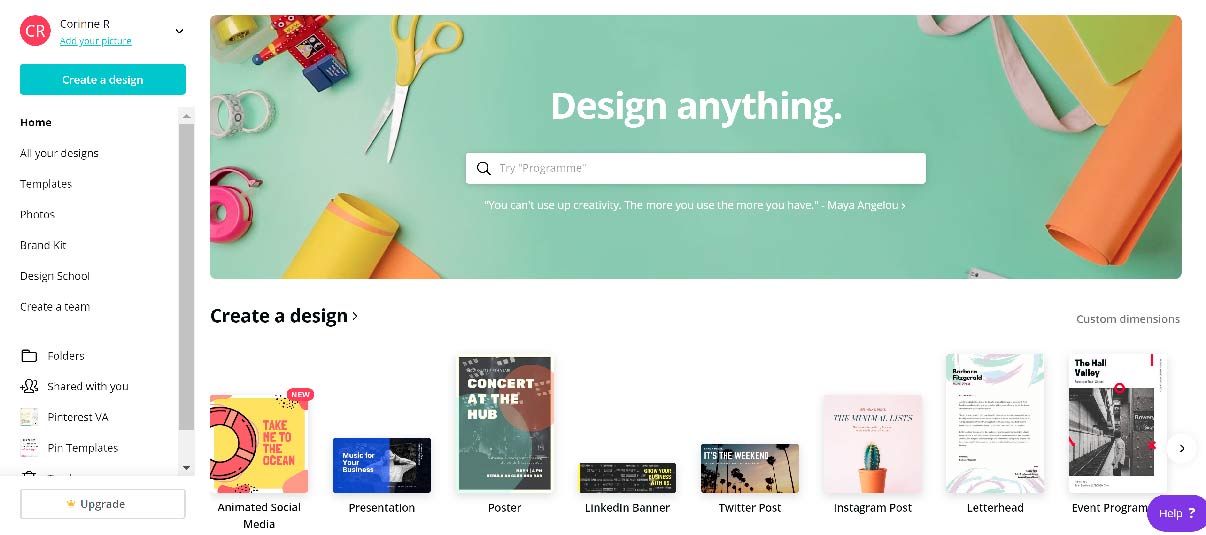 This is by far the most popular free graphic design tool out there with over 15 million users and over 100 million designs created as of 2019.
You can upgrade to a paid plan but even the free plan is chock-full of features for your design projects.
With Canva, you can create blog post and social media visual content, CVs, workbooks, yearbooks, flyers, PDF documents, business cards and so much more!
The free plan includes the following features:
– Two folders to organize designs
– 1GB storage for photos and assets
– Access to over 8,000 templates
– Upload your own images
– Access millions of free stock photos and premium photos starting at $1 each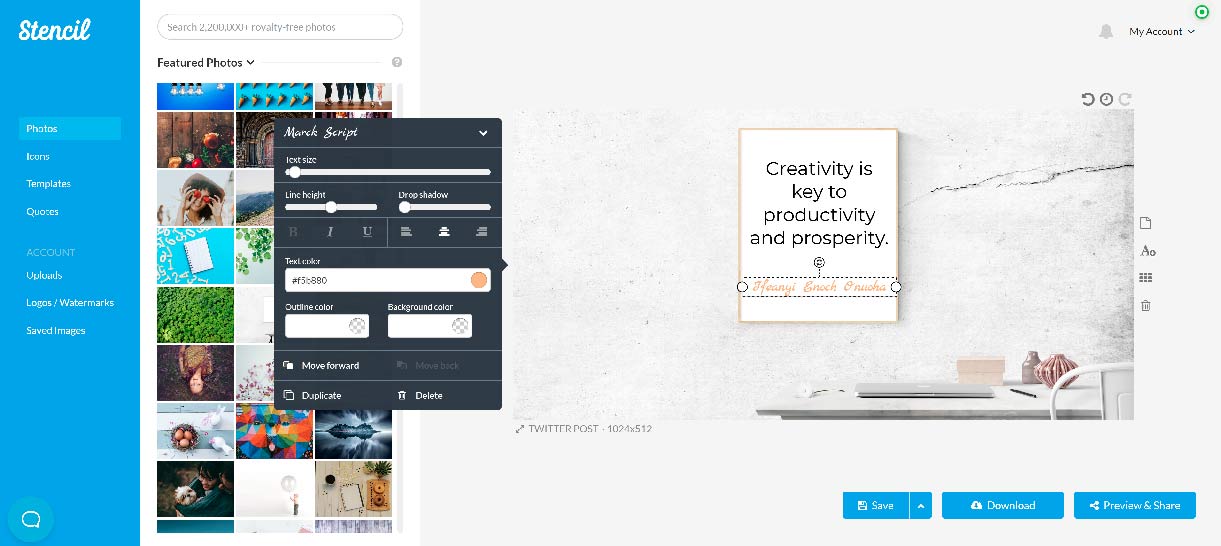 This is perhaps my favourite graphic design tool.
As their brand suggests, creating visual content is so easy it's almost like using a Stencil. They have templates and sizes for all of your social media and branding needs.
With the free plan, you can:
– Save up to 10 images a month
– Upload up to 50 images
– Create up to 10 collections
– Keep up to favourites and so much more!
Here's another beginner-friendly graphic design tool that anyone can use.
The free graphic design editor includes:
– 6500 free design templates
– 4,000 free photos and images
– 1 font upload
– 100 image upload
– Access to Depositphotos photos from $0.99 each
– Download .png files with transparency
– Projects can be for commercial use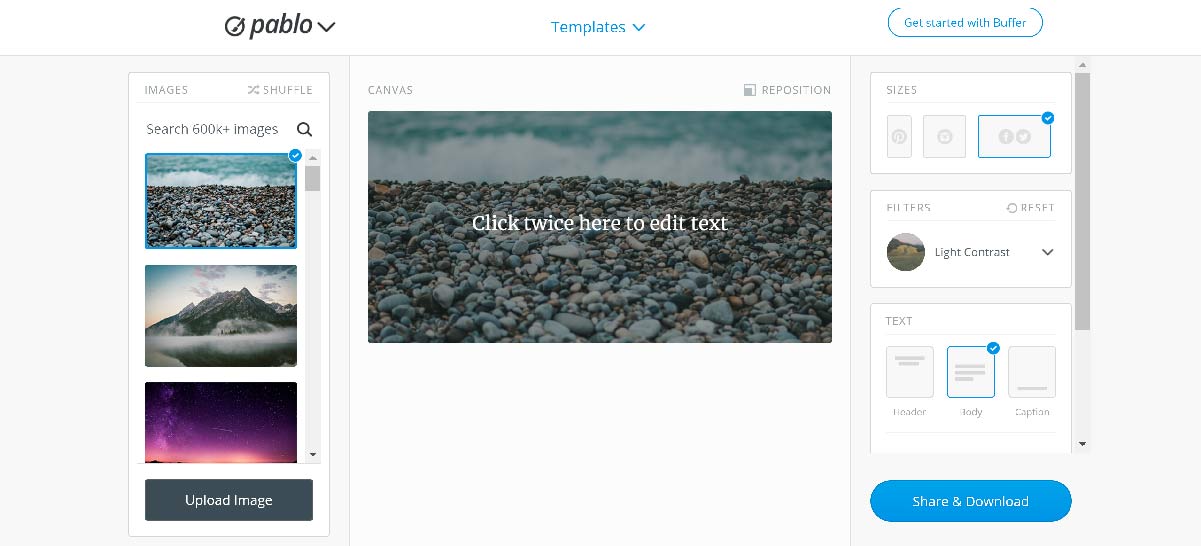 This free tool is one of the many features of the social media scheduler called Buffer, where you can create visual content for your social media accounts.
Pablo claims that you can design social media images in under 30 seconds.
I accepted the challenge and did it in 27 seconds, keeping in mind that I have no previous design experience whatsoever.
You can choose from over 600,000 photos and templates for your projects. It's so easy to create them, you don't even need a login!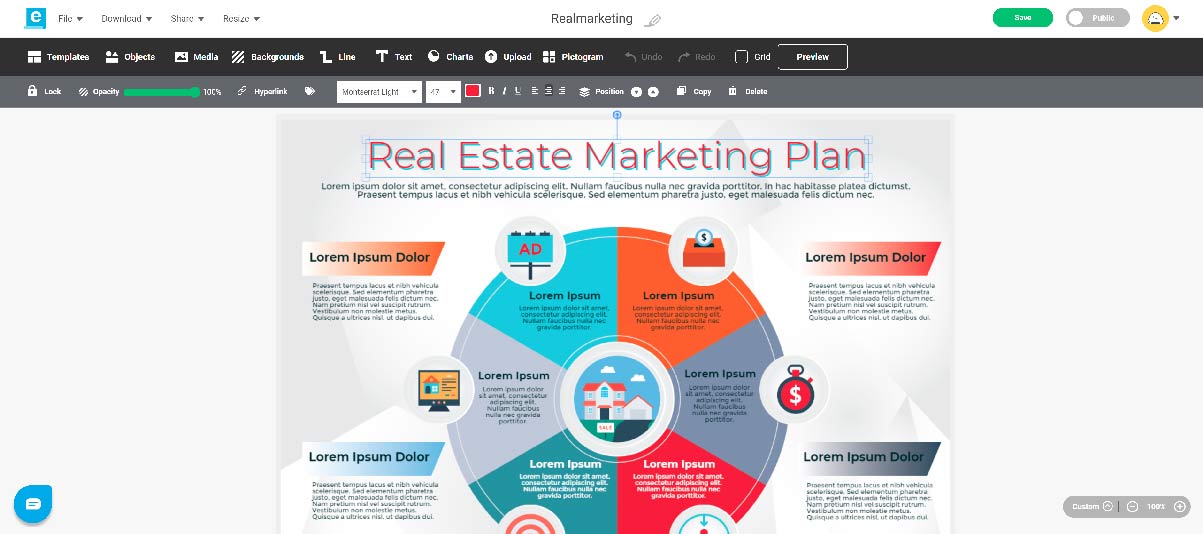 Easelly is a free graphic design tool that has a huge focus on infographic templates.
According to a study by Search Engine Journal, an infographic is 30 times more likely to be read than a text article.
Also, publishers who use infographics grow their traffic 12x faster than those who don't.
Pretty compelling stats if you ask me.
Easelly's Free plan includes the following features:
– Limited access to basic infographic templates
– Limited access to 65 images and 25 photos
– Low-quality JPEG export
– Limited access to fonts
– Your infographics are viewable by all Easelly users
– And more…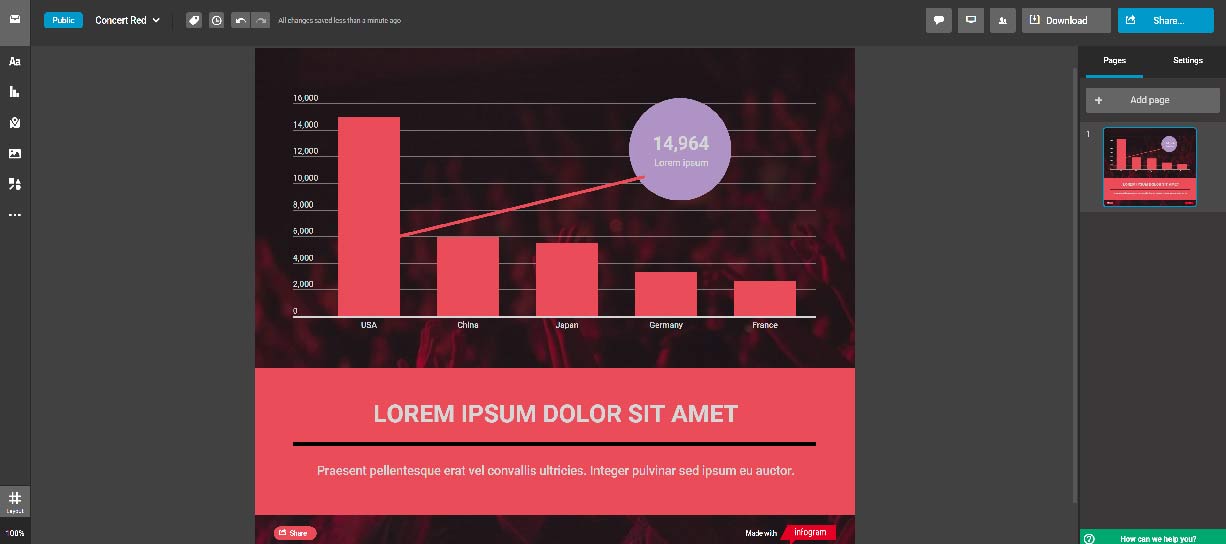 This free graphic design tool is similar to Easelly, which focuses on infographics, reports and maps. Bear in mind though that visual content created on the free plan will have the Infogram logo on it which can only be removed if you upgrade to a paid plan.
The free plan includes the following features:
– 37+ interactive charts types
– Up to 10 projects
– Up to 5 pages per project
– 13 map types
– Publish your content online
– Import data
– Object animations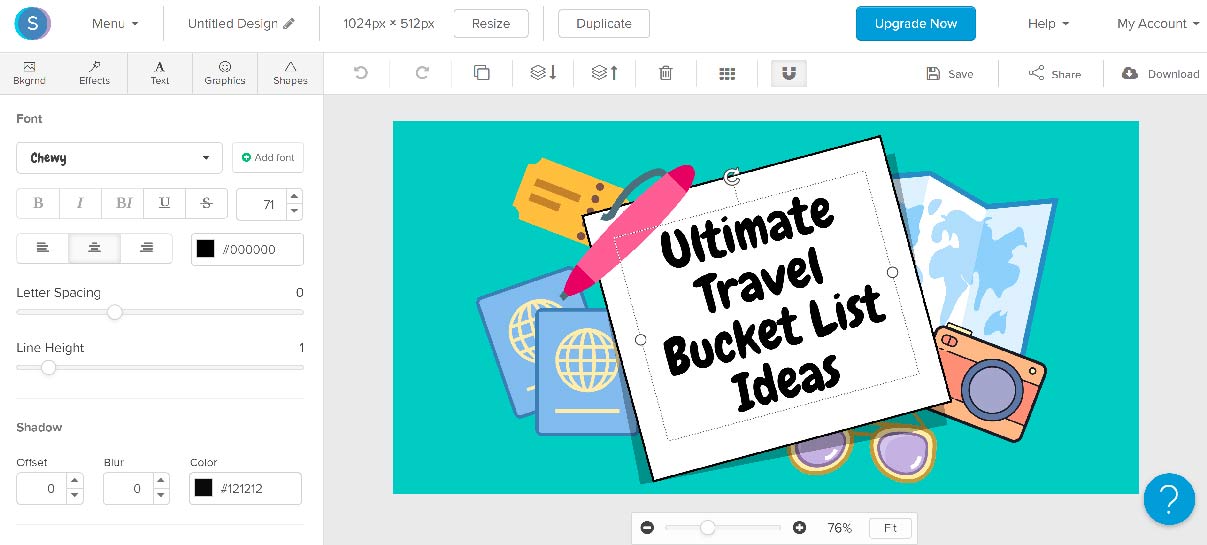 Snappa is a great free tool if you want to "whip up graphics for social media, ads, blogs, and more – even if you're not a graphic designer."
Here are the features on the free plan:
– 1 user
– 5,000+ templates
– 1,000,000+ HD photos & graphics
– 3 downloads per month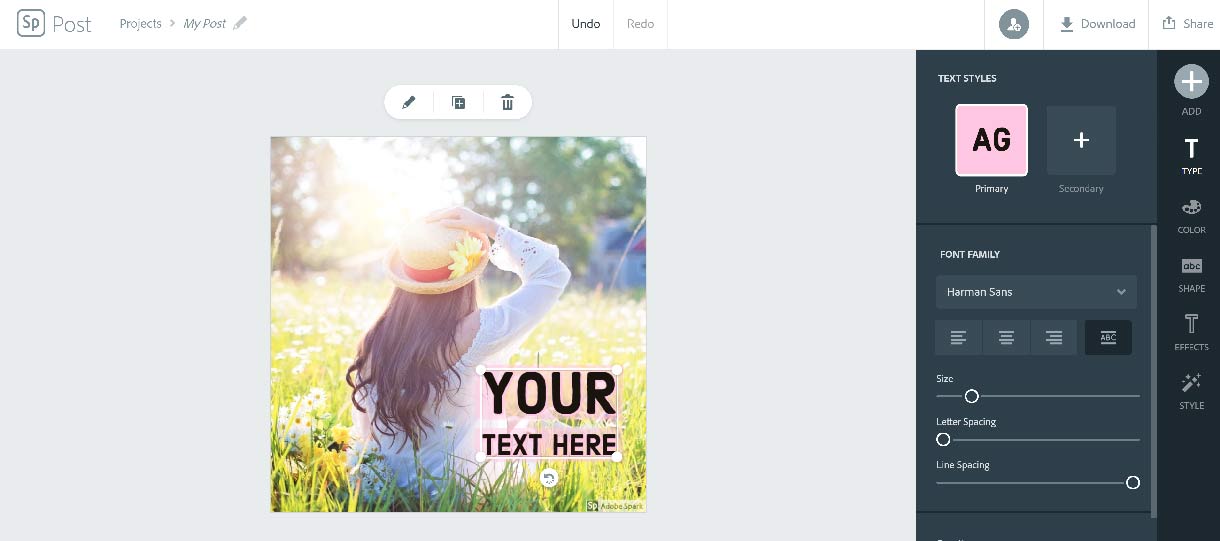 Adobe Spark is a free graphic design offering by the mob behind Adobe Suite. It's easy to design social media and blog images with it.
With the free plan, you can choose from thousands of free images and design to go with your visual content projects.
The only downside is, similar to Inforgram, you cannot remove the Adobe Spark watermark from your images unless you upgrade to a paid plan.
It's still pretty good for what you get with the free plan.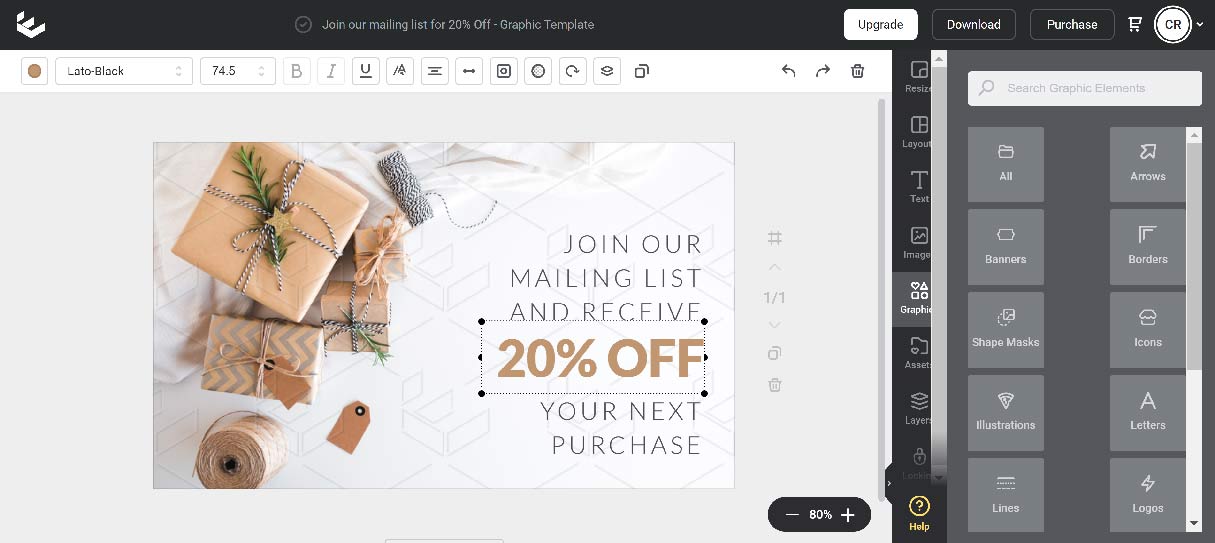 Easil is a free drag and drop drag graphic design software so you can design stunning graphics like a pro in seconds; without leaving your web browser.
The free plan includes:
– High quality editable templates
– 7,500+ All Inclusive Templates
– 15,000+ All Inclusive Templates
– Free Graphic Elements
– Free stock image range
– Organize with layers and groups
– Upload your own images
– Pay per use stock images
– Text Effects: Drop Shadow & Glow
– Organize Photos with Folders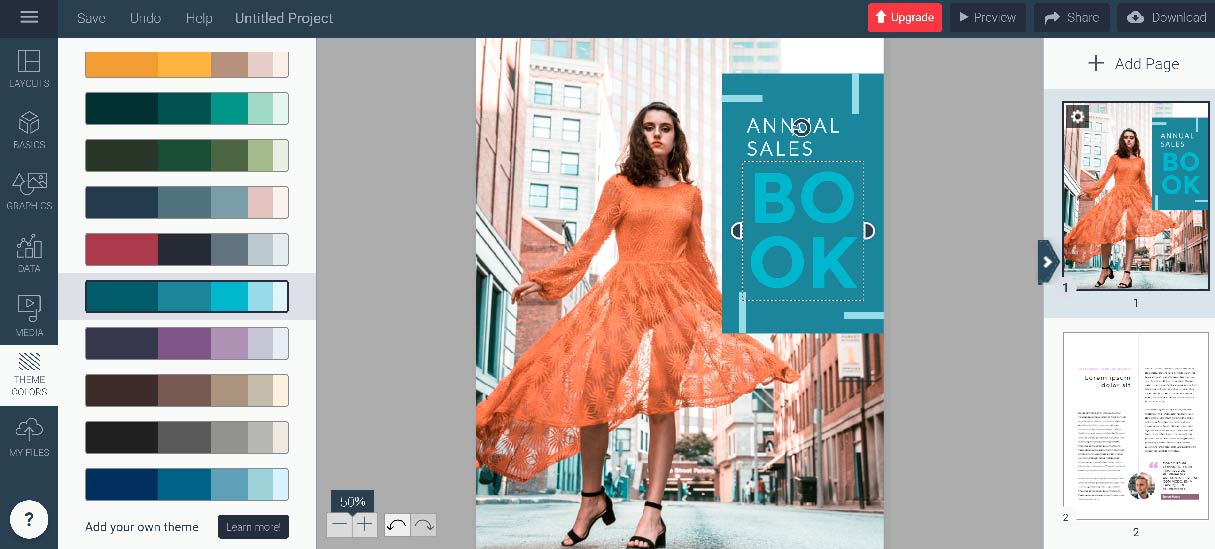 Make infographics and other visual content. presentations online for free.
Visme is everything you need to tell powerful visual stories in the form of engaging presentations, infographics and other visual content.
The free plan includes:
– Up to 5 Projects
– 100 MB Storage
– Limited Templates
– Download as JPG
– Some Charts & Widgets
– Public Projects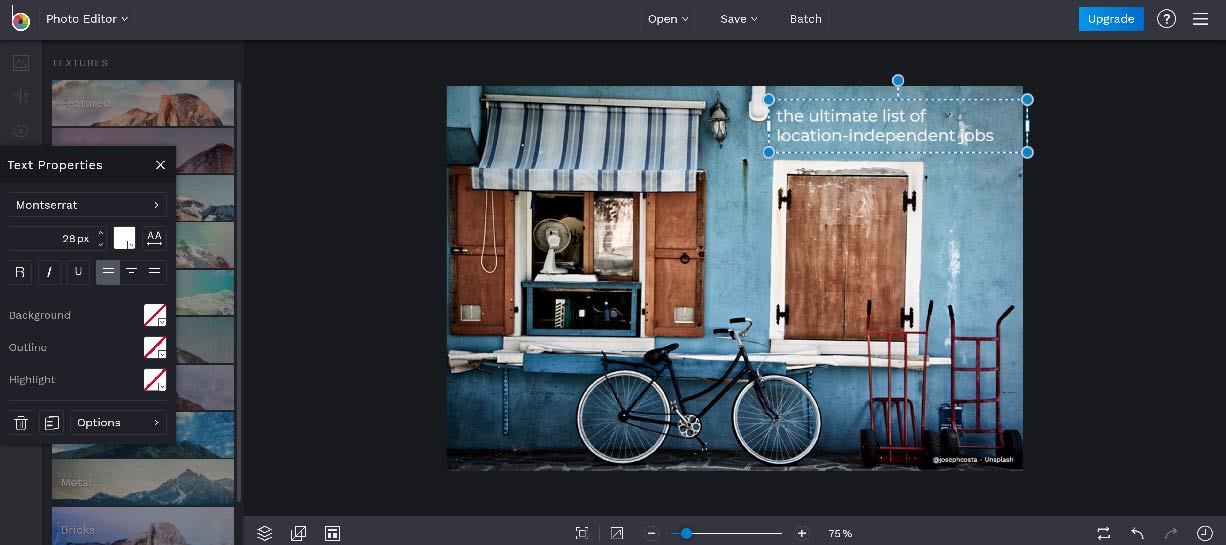 This free graphic design tool allows you to edit photos with features like pop-art effects, stickers, Cartoonizer, and many other filters.
It's also not a steep learning curve, which is perfect for a newbie entrepreneur like yourself, who is probably already overwhelmed with information.
Their basic plan is free to use and provides users with access to a library of 125 digital effects.
Final thoughts on free graphic design tools for non-designers
Yes, you can totally rock it when it comes to graphic design even if you're a downright newb.
You only need to look at these free graphic design tools to realise that you do not need to be spending thousands of dollars on stunning projects that represent your brand.
And the best bit? You can do it all yourself.
That's probably where all the satisfaction lies – in knowing that a free tool could help you do amazing things.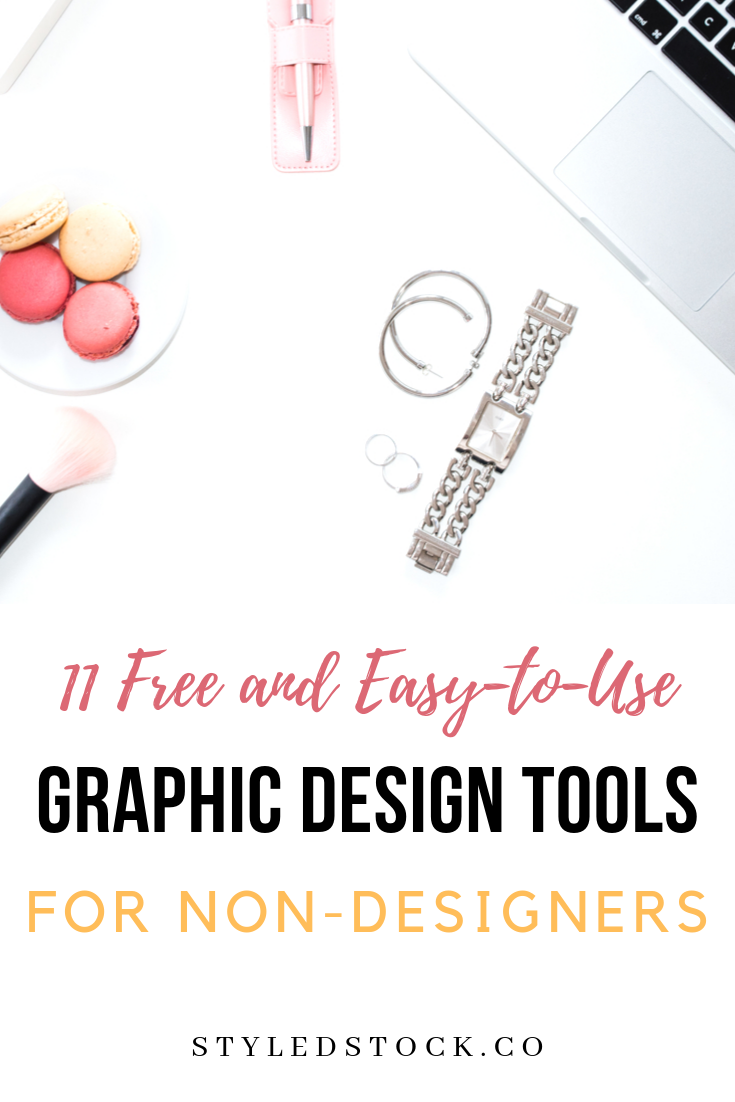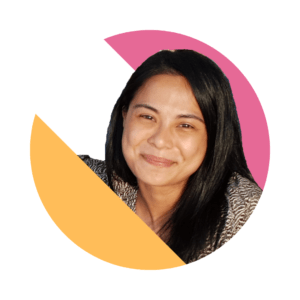 Corinne Rootsey from my jEARNey
My mission is to help people manage their personal finances better, improve their wellness and learn useful tips about blogging.
I live in Australia with my dear husband and our chocolate Labrador, Molly. In my spare time, I like to read, watch tennis, go to the beach and bake.